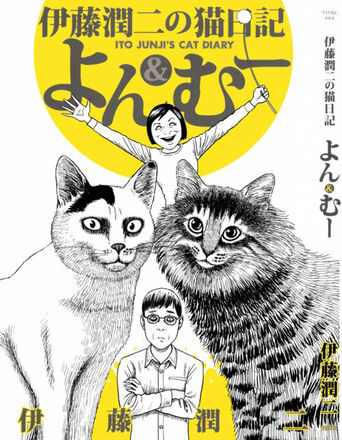 A gag manga about Junji Ito's life with cats. Features Junji himself, his wife and two cats.
Muu shows up
Yon attacks
Cat wand battle!
The happenings of a certain night
Yon really is a strange cat
Yon's great escape
King Yon
Muu's castration
Unidentified organizm
Without stepping on poop, mucus, or cats
Ad blocker interference detected!
Wikia is a free-to-use site that makes money from advertising. We have a modified experience for viewers using ad blockers

Wikia is not accessible if you've made further modifications. Remove the custom ad blocker rule(s) and the page will load as expected.